6 May 2016 - Iranian teachers held a protest on Friday in Hamedan, western Iran, demanding their basic rights and the release of imprisoned teachers, according to reports from Iran.
The teachers held up banners which pointed out that their colleagues were being arrested in Iran simply for demanding their basic rights, such as fair wages.
Numerous teachers from banned teaching unions have been arrested for their peaceful activities in Iran.
Press release- 29 April 2016
EU MUST CONDEMN THE INCREASING REPRESSION IN IRAN
Friends of a Free Iran intergroup, which has enjoyed the support of over 200 members of the European Parliament from different political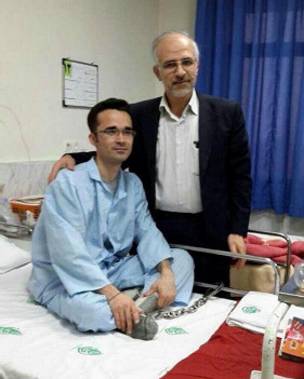 groups,  strongly condemns the increasing trend of executions, inhuman treatment of political prisoners and jailing of journalists in Iran.
Iranian regime hanged at least 10 people in prisons since the weekend, in what has been described as a new wave of executions. Among the latest cases was the execution of eight Iranian Baluchis in Zahedan Prison on Saturday and Tuesday. According to reports, at least six other death-row prisoners in Ghezelhesar Prison in Karaj, north-west of Tehran, were transferred on Wednesday 27 April to solitary confinement for their imminent execution.On Wednesday 27 April, a group of United Nations human rights experts warned that "over a dozen political prisoners in Iran, including some prominent human rights defenders, lawyers and political activists, are at risk of death in detention due to their worsening health conditions and the continued refusal by the Iranian authorities to provide them with medical treatment."
Dr Omid Kokabee, 34, an Iranian physicist and a postdoctoral student in atomic physics was arrested in Iran after returning from the United States to visit his family in January, 2011. He was sentenced to ten years in prison. Amnesty International has said that Kokabee is a prisoner of conscience and held solely for his refusal to work on military projects in Iran.  He had been diagnosed with kidney cancer and his right kidney was removed few days ago. The photo of Omid Kokabee, chained to a bed in hospital after the surgery, has shaken many in Iran and in the scientific world.

Maryam Radjavi a qualifié les attaques terroristes à Bruxelles de crime contre l'humanité, et les a vivement condamnées
Mme Maryam Radjavi, présidente élue de la Résistance iranienne, a fermement condamné les attentats terroristes à l'aéroport et à la station de métro de Bruxelles et les a qualifié de crimes contre l'humanité. Tout en offrant ses condoléances au peuple belge et au gouvernement de la Belgique, elle a exprimé ses sincères condoléances aux familles des victimes de ces crimes terroristes et a exprimé ses vœux de rétablissement pour les blessés.
Children's Rights
20/01/2016
http://shaheedoniran.org/english/blog/the-un-committee-on-the-rights-of-the-child-reviews-irans-record/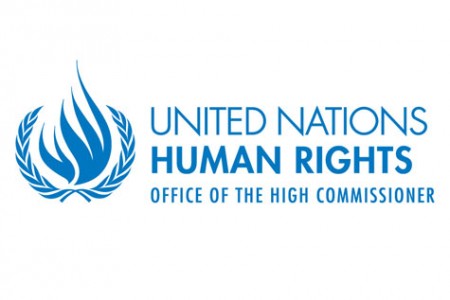 On January 12, 2015, the UN Committee on the Rights of the Child concluded its review of Iran's third and fourth periodic reports on the implementation of the provisions of the Convention on the Rights of the Child. For two days UN committee members reviewed information received and asked questions about a wide variety of important topics ranging from child marriage to health and educational opportunities for children, including Afghan refugees.
Gerard Deprez, Europarlementariër uit België: "Het wordt hoog tijd dat de Europese Unie serieuze maatregelen neemt en Irak, dat zich herhaaldelijk heeft ontrokken aan hun verplichting om de vluchtelingen in Camp Liberty te beschermen, ter verantwoording roept."
Ter gelegenheid van de Internationale Dag van de Mensenrechten, die ieder jaar op 10 december gehouden wordt, hebben 170 leden van het Europees Parlement de terroristische aanval van 29 oktober 2015 op de Iraanse vluchtelingen in Camp Liberty in Irak veroordeeld en opgeroepen tot internationale bescherming voor de asielzoekers in het kamp. Onder de ondertekenaars van de verklaring zijn onder meer twee vicevoorzitters van het Europees Parlement en 13 commissie- of delegatievoorzitters.