Children's Rights
20/01/2016
http://shaheedoniran.org/english/blog/the-un-committee-on-the-rights-of-the-child-reviews-irans-record/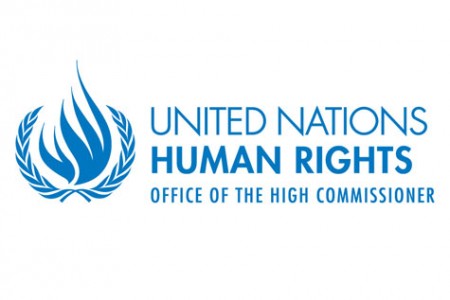 On January 12, 2015, the UN Committee on the Rights of the Child concluded its review of Iran's third and fourth periodic reports on the implementation of the provisions of the Convention on the Rights of the Child. For two days UN committee members reviewed information received and asked questions about a wide variety of important topics ranging from child marriage to health and educational opportunities for children, including Afghan refugees.
Gerard Deprez, Europarlementariër uit België: "Het wordt hoog tijd dat de Europese Unie serieuze maatregelen neemt en Irak, dat zich herhaaldelijk heeft ontrokken aan hun verplichting om de vluchtelingen in Camp Liberty te beschermen, ter verantwoording roept."
Ter gelegenheid van de Internationale Dag van de Mensenrechten, die ieder jaar op 10 december gehouden wordt, hebben 170 leden van het Europees Parlement de terroristische aanval van 29 oktober 2015 op de Iraanse vluchtelingen in Camp Liberty in Irak veroordeeld en opgeroepen tot internationale bescherming voor de asielzoekers in het kamp. Onder de ondertekenaars van de verklaring zijn onder meer twee vicevoorzitters van het Europees Parlement en 13 commissie- of delegatievoorzitters.
Nous condamnons avec force les attaques terroristes à Paris et le massacre de la population sans défense.
Nous présentons au gouvernement français ainsi qu'aux familles et proches des victimes nos très sincères condoléances.
Cette attaque est un véritable crime contre l'humanité. Nous sommes en communion de pensée avec les familles des victimes. En tant que iraniennes, cible de l'intégrisme islamique, nous comprenons et partageons la douleur et la souffrance que le monde ressent suite aux actes d'horreur commis à Paris.
Nous souhaitons réitérer tout notre soutien aux Parisiennes et aux Parisiens.
Paris doit rester La ville "Lumière" et la France doit rester forte.
New York , 19 October 2015
The Secretary-General is deeply saddened by the news of the execution of two juvenile offenders last week in Iran. The International Covenant on Civil and Political Rights and the Convention on the Rights of the Child -- both ratified by Iran -- prohibits the imposition of the death penalty for crimes committed by persons below eighteen years of age.
The Secretary-General is concerned that these two executions reflect a worrying trend in Iran. Over 700 executions are reported to have taken place so far this year, including at least 40 public, marking the highest total recorded in the past 12 years. The majority of executions were imposed for drug-related offences -- crimes that do not meet the threshold of the "most serious crimes" as required by international law.